The Clerk and Recorder's office is responsible for operating the State Motor Vehicle Division for Gilpin County. The Clerk and Recorder's office is also responsible for issuing and recording marriage licenses, recording all real estate transactions, issuing liquor licenses, recording the Board of County Commissioner meeting minutes, registering voters, conducting all primary, general and county elections and, when contracted, municipal and school district elections.
General Election November 8, 2022 Results
Results for the November 8, 2022 Election can be found here:
General Election Results
To Schedule an Appointment with...
the Gilpin Recording Office...

Call 303-582-5321. Title searchers must have an appointment due to computer availability.

Pets are not permitted in the building.

the Gilpin Motor Vehicles Office...

Before you schedule an appointment, please check mydmv.colorado.gov first to see if you can conduct your transaction there. MOST transactions can be completed at that site and allow you to 'skip the trip' to the office.

Motor vehicle appointments are to be scheduled online only unless otherwise stated in the scheduling system. You will receive a confirmation email only if you schedule online.

Please arrive on time as all individuals will be called by their confirmed appointment. Appointments will be forfeited if you are more than 5 minutes late.

Customers are limited to 2 transactions per appointment. If you have more than 2, please call and schedule an appointment so that we can accommodate you when staff is available.

No Motor Vehicle Titles or transactions will be taken after 3:30 p.m.

Pets are not permitted in the building.

**Also please note that staff is currently training with the State in order to serve you better. This is a 26 week program. As a result, we are behind in returning phone calls and emails. If you left a message we will return your call. Please search this website for your question is probably already answered here. Thank you for your patience at this time and note we will get back to you asap.**
Property Owner's Deeds
Property Owner's Deeds are available through this office for 25 cents a page.
If you receive a call or letter from a company asking for payment for property owner's deeds, please contact the Attorney General's Office in Colorado. If you have any questions, please call the Gilpin County Clerk & Recorder's office at 303-582-5321.
Sahari McCormick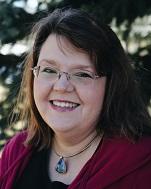 smccormick@gilpincounty.org
office: 303-582-5321
fax: 303-565-1797
203 Eureka St.
PO Box 429
Central City, CO 80427
Elected in 2019, 2nd term ending in 2026.
Hours
Monday-Thursday:
7:30am to 5:30pm
Motor Vehicle is open by appointment only and no Motor Vehicle Title transactions will be taken after 4:30 pm.
Recorded documents received after 4:30pm will be recorded on the next business day.
Last in-person Recording transaction taken at 4:50pm.
Staff
Joe Self
Chief Deputy 
jself@gilpincounty.org
(303) 582-5321 
Deb Mestdagh
Deputy Clerk, Recording
Recordings@gilpincounty.org
(303) 582-5321
Inge Holmes
Deputy Clerk, Motor Vehicles
GilpinMV@gilpincounty.org
(303) 582-5321
Jessie Hartman
Deputy Clerk, Motor Vehicles
GilpinMV@gilpincounty.org
(303) 582-5321