Mission
The mission of Gilpin County Public Health is to promote, protect, and improve the health and wellbeing of all Gilpin County community members and of the environment in which they live.
Vision 
Gilpin County Public Health will work in collaboration with fellow public health agencies and organizations across the state of Colorado to provide residents with the best health resources and information available. The goal of Gilpin County Public Health is to help our community achieve the highest possible standard of welllbeing, and we strongly believe that health is a fundamental human right. We serve to promote and protect the quality of life for all Gilpin County residents, and to maintain the environment that we all share. 
Announcements 
Following authorization from the CDC, Gilpin County Public Health is happy to announce that COVID-19 vaccines are now available and strongly recommended for all Coloradans ages 6 months and older. The new pediatric vaccines will be available at all of our upcoming vaccine events.
Find more information here
Covid-19 Vaccines
The Colorado Department of Public Health and the Environment (CDPHE) is providing the Covid-19 vaccine bus to Gilpin County twice each month.   This is an easy way to get your vaccines or booster shots because no appointments are necessary. All types of Covid-19 vaccines and boosters are available for people ages 6 months and over.  For more information about available vaccines for children, click here 
The bus will be parked at the Gilpin County Community Center parking lot at 250 Norton Dr. , Black Hawk from 10am to 5pm on the following upcoming dates
Vaccine Dosage Recommendations 
Water Testing: Now Available
Gilpin County Public Health has a water quality lab certified by the Colorado Department of Public Health and Environment. It is recommended that all private wells be tested by the owner every year for bacteria, which is the most common cause of well contamination. We can test your well water for total coliform bacteria and E.coli for a $25.00 fee. (cash or check only)
To Have Your Well Water Tested:
Come to our office and pick up a sample bottle and instructions; please follow the instructions carefully.
We cannot accept samples that are over or under the fill line.
Drop off the sample within 24 hours of collecting it at our office with your payment
NOTE: Samples are only accepted Mondays, Tuesdays or Wednesdays between the hours of 8:00 am and 4:00 PM. Results will be emailed to you within 48 hours.
Vital Records 
Marriage Certificates: contact Gilpin County Clerk and Recorder
Birth and Death Certificates: contact Colorado Department of Public Health and Environment 
Gilpin County Public Health Coordinator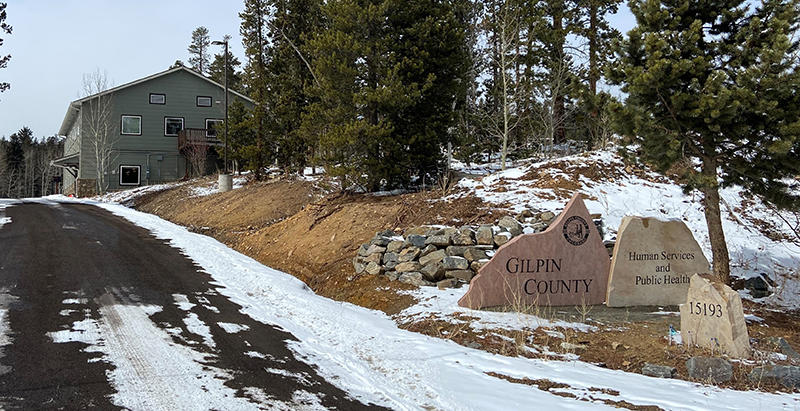 ALISA WITT 
awitt@gilpincounty.org
303-582-5803
New Address
15193 Hwy. 119
Black Hawk, CO 80422
Located in the new Human Services Building across the street from the County Transfer Station (dump).
Office Hours
Monday - Thursday
8:00 - 4:00