The new Bivalent Boosters are here and will be on our Vaccine Bus events beginning this weekend September 11 from 10 am to 4 pm at the Gilpin County Recreation Center and at all subsequent vaccine events in Gilpin and Nederland.
September 12th, 2022 through September 16th, 2022 September 26th, 2022 through September 30th, 2022 We apologize for the inconvenience. 
Gilpin County Public Health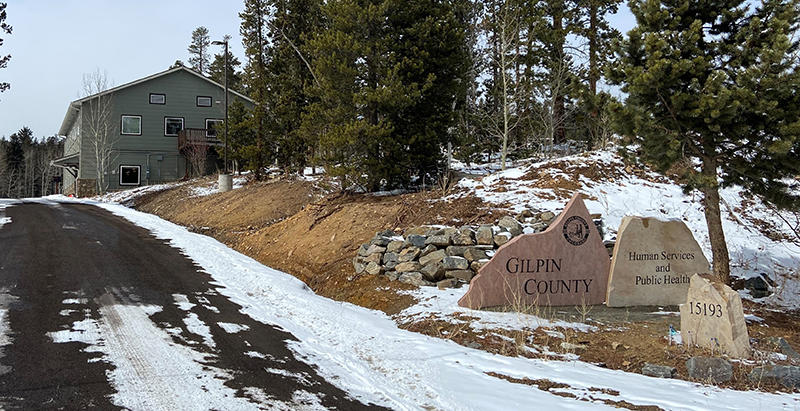 ALISA WITT MPH, MCHES
Public Health Coordinator
awitt@gilpincounty.org
303-582-5803
ADDRESS
15193 Hwy. 119
Black Hawk, CO 80422
Located in the new Human Services Building across the street from the County Transfer Station (dump).
Office Hours
Monday - Thursday
8:00 - 4:00
Chronic Disease Prevention and Health Promotion 
Chronic disease information 
Women and children's resources 
Mental health resources 
Nicotine and tobacco resources 
Radon information 
Well water testing 
Public Health Emergency Preparedness
Flood preparedness
Wildfire preparedness
Winter weather preparedness
Vital Records 
Marriage Certificates: contact Gilpin County Clerk and Recorder
Birth and Death Certificates: contact Colorado Department of Public Health and Environment 
Mission
The mission of Gilpin County Public Health is to promote, protect, and improve the health and wellbeing of all Gilpin County community members and of the environment in which they live.
Vision
Gilpin County Public Health will work in collaboration with fellow public health agencies and organizations across the state of Colorado to provide residents with the best health resources and information available. The goal of Gilpin County Public Health is to help our community achieve the highest possible standard of well being, and we strongly believe that health is a fundamental human right. We serve to promote and protect the quality of life for all Gilpin County residents, and to maintain the environment that we all share.
Water samples are accepted Monday through Wednesday 8:00 a.m to 4:00 p.m. Samples will not be run the day before State holidays. Water samples must be tested within 24 hours of collection.