The Clerk and Recorder's Office prepares, administers, conducts and tallies in a correct, uniform and impartial manner, Federal, State and County elections. The department also provides election services and assistance to Cities, School Districts and Special Districts in Gilpin County. The Clerk and Recorder's Office is the registry and disseminating center for candidate campaign financing, voting information and voting registration. Please visit www.GoVoteColorado.gov to change any of your voter registration information including address, party affiliation or name. Please visit www.Gilpin.Ballottrax.net to register to receive notifications on the status of your ballot. 
November 8, 2022 General Election Results
Where to Vote
Voter Service and Polling Center for November will be open from October 30 to November 7, 2023. Hours are 8:00am to 4:30 pm Monday to Friday; Saturday November 4, 9:00 am to 1:00 pm, and 7:00 am to 7:00 pm on Tuesday November 7, Election Day.
Drop boxes are available 24 hours at the following locations:
Gilpin County Courthouse, 203 Eureka Street, Central City, CO 80427
Gilpin County Recreation Center, 250 Norton Drive, Black Hawk, CO 80422
Gilpin County Public Works, 135 Tolland Road, Rollinsville, CO 80474 (light blue building on north side of road)
Sahari McCormick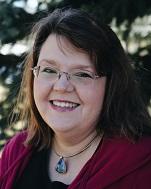 smccormick@gilpincounty.org
office: 303-582-5321
fax: 303-565-1797
203 Eureka St.
PO Box 429
Central City, CO 80427
Hours
Monday-Thursday:
7:30am to 5:30pm
 
Notice of Election
Gilpin County Clerk and Recorder, Sahari McCormick, will be conducting a Mail Ballot General Election on November 7, 2023. The Clerk will begin mailing ballots on October 16, 2023. Ballots must be returned on or before Election Day by mail to the Gilpin County Clerk and Recorder, Sahari McCormick, PO Box 429, Central City, CO 80427-0429 or dropped off at the 24-hour drop box locations starting October 18, 2023. Postmarks do not count.
More Details       Important Election Dates
Sample Ballots
Prec 1-3     Prec 4-6    Central City