The Gilpin Connect is an advance-scheduled ride service for residents who need transportation to health care services.
The driver, will pick up residents at their home, transport them to the appointment and transport them home.
Vehicle Info: The 2015 Subaru Crosstrek Hybrid is a Partial Zero Emission Vehicle with all-wheel drive and studded snow tires for our mountainous terrain.
Minors will not be allowed to ride alone; a parent or guardian MUST accompany any minor child. We apologize for any inconvenience.
HealthFirst, Colorado's Medicaid, transportation can be access at https://hcpf.colorado.gov/nemtlist.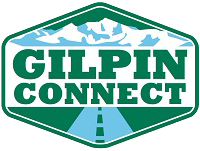 Hours
Monday - Friday
8:00 a.m. to 4:30 p.m.
Cost
$5 for local round trips
$10 for Denver Metro area round trips
Free for our veterans
Schedule
Call 303-515-4292 in advance to schedule a ride for health care appointments.